Presentation
Established in Marbella more than twenty-five years ago, Astolfi & Asociados, has a proven record in the area of property and conveyancing law, based on years of experience and dependable expertise.
We are aware that the complexity of many situations likely to arise in the course of property transactions requires sound professional advice and skilled handling by highly qualified specialists in this area of the law.
Already complex situations can become more intricate if the purchaser, investor or developer is a foreign national. Language differences can be further complicated by the encounter with an unfamiliar legal system, not to mention different business practices.
We have always been aware as well that maximum efficiency is best achieved by concentrating our area of expertise in a particular mainly geographical location. This is why our practice in concentrate mainly on the Costa del Sol.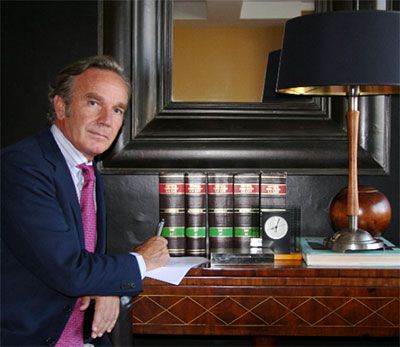 JOAQUIN ASTOLFI PEREZ DE GUZMAN
"Member Of Malaga Bar Association Since 1986"
Our practice location at the heart of the Costa del Sol means:
That we are fully conversant with the territory where our clients are purchasing property or investing in business ventures
That we are on an excellent footing with the local authorities, which in turn facilitates smooth liaison with the various local government departments
That we can provide our clients with an immediate response in any contingency.
In achieving our professional adjectives, we have concentrated our efforts in two main areas:
Rigorously updating the skills and professional expertise of the members of our practice.
And entering into association with other firms offering extensive experience in a variety of complementary disciplines relevant to property transactions.